The latest story
A Center for Investigative Reporting analysis shows the ranks of veterans facing long waits increased by 18,000 since July 11, when the agency's undersecretary for benefits, Allison Hickey, told reporters that the delays were unacceptable and pledged that the backlog would begin to shrink "right now."
+ read more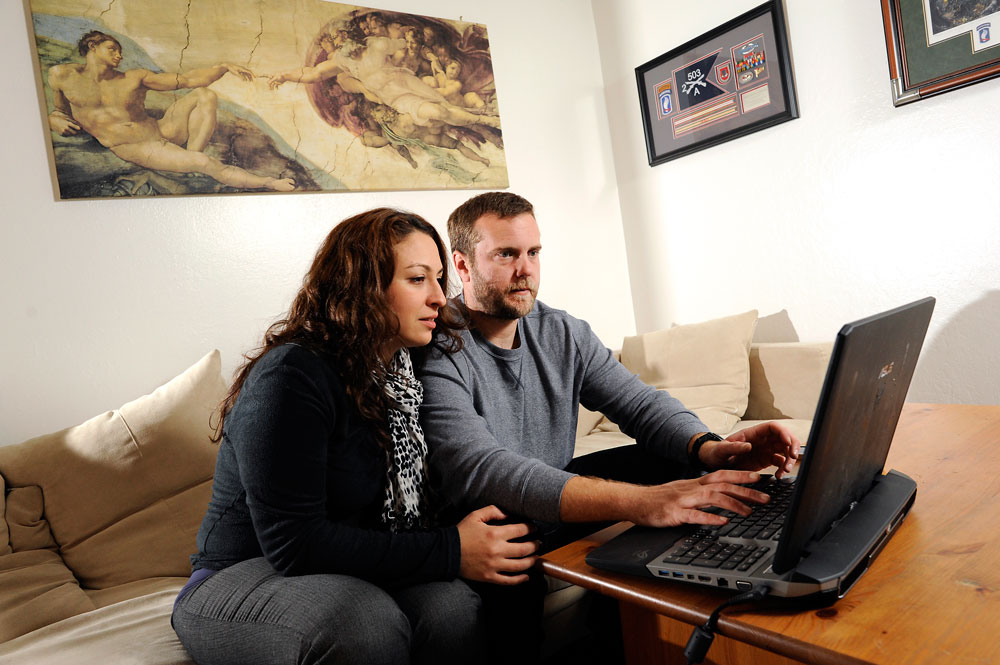 Army veteran Michael Grabski and his wife, Sandra, search real estate websites in their Napa apartment. The Department of Veterans Affairs expedited Grabski's 2-year-old claim for post-traumatic stress disorder and a knee injury after his case received media attention.
The story so far
April 15, 2012: The extent of the veterans disability claims backlog is uncovered. The situation is particularly acute in Northern California, prompting outrage and promises of immediate action.
April 16, 2012: The Department of Veterans Affairs responds by announcing the overhaul of 12 regional offices around the country, but the list leaves out Oakland, the second-slowest in the country, and Seattle, the slowest.
April 18, 2012: In Washington, members of the House Committee on Veterans' Affairs grill Tom Murphy, director of the VA Compensation Service, on the backlog, with many questions focused on the crisis in Oakland.
April 19, 2012: Sixteen members of Congress send a letter to VA Secretary Eric Shinseki, urging him to "send immediate help" to the Oakland office. The letter calls the backlog "shameful" and expresses "extreme disappointment" that more has not been done.
April 26, 2012: U.S. Rep. Jackie Speier, D-Calif., announces that Douglas Bragg, director of the Oakland regional office, has agreed to speak before members of the California congressional delegation May 21. Separately, the chairman of the House Veterans Affairs' Committee pledges to "continue vigorous oversight" until the backlog is resolved.
May 2, 2012: Backlogs are disclosed in other veteran benefits, including employment opportunities, tax breaks and college tuition fee waivers that veterans cannot access until the VA resolves their disability claim.
May 10, 2012: The VA inspector general's office releases a report [PDF] on the Oakland regional office showing it regularly makes incorrect decisions on disability claims, with some veterans waiting up to 8½ years. Damning reports are released the same day on the Los Angeles and San Diego offices.
May 21, 2012: Angry veterans confront senior VA officials at a congressional hearing in San Francisco. More than 200 veterans come hoping to have their claims processed; half leave without being seen.
May 31, 2012: The House of Representatives passes a bill by Rep. Barbara Lee, D-Calif., requiring the VA to provide a plan to Congress on how it will eliminate the disability claims backlog within 60 days and improve the accuracy of claims processing within six months.
Aug. 29, 2012: Veterans waiting for decisions on their disability claims wait longer than the Department of Veterans Affairs has acknowledged, especially if they come from larger urban areas.
Sept. 28, 2012: Despite promises of improvement, most recently in July, wait times for veterans who have filed disability claims continue to increase.
Nov. 8, 2012: A lawsuit filed by a former VA disability claims representative provides a rare glimpse into what veterans' advocates call systemic problems in how the agency handles compensation claims filed by Americans wounded physically or mentally in the line of duty.
Nov. 27, 2012: A former Department of Veterans Affairs employee accused the agency of "cover-up after cover-up" and a "callous indifference" to the plight of veterans it is supposed to serve.
Nov. 30, 2012: The U.S. Senate wants the Department of Veterans Affairs to produce a plan to attack the backlog of almost 900,000 benefits claims.
Dec. 20, 2012: The VA's inability to pay benefits to veterans before they die is increasingly common.
Feb. 8, 2013: An analysis shows the ranks of veterans facing long waits increased by 18,000 since July 11.
Read our full veterans coverage here.
Are you a veteran on a wait list?
Interactive map: Wait times

This updated interactive map allows you to compare backlogs and wait times at the 58 VA regional offices — and to track their change over time. It automatically updates weekly, showing in real time whether the VA is living up to its promises to improve.
+ find your city


Video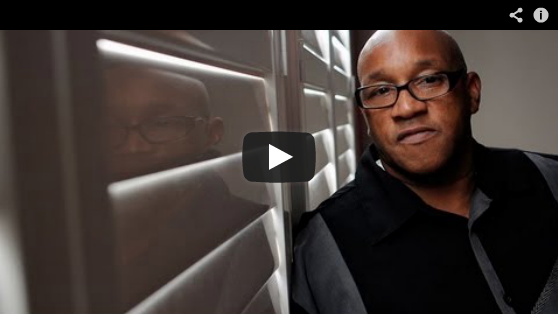 A lawsuit filed by a former VA disability claims representative provides a glimpse into what veterans' advocates call systemic problems in how the agency handles compensation claims filed by Americans wounded in the line of duty.
+ watch
Marine Cpl. David Smith has struggled with PTSD since returning from duty in Iraq. The UC Berkeley student waited more than a year for his disability benefits claim to be approved.
+ watch


Helpful links
— Citizen Contributions and Discussion