About The Bay Citizen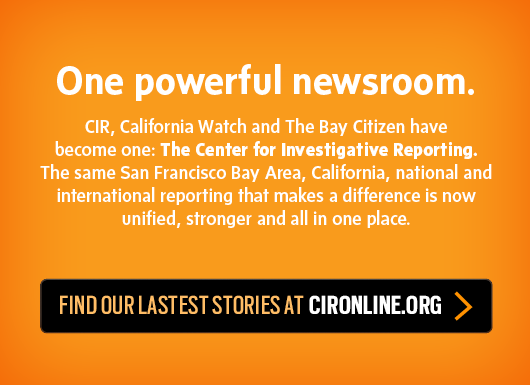 The Bay Citizen was launched in 2010 as a nonprofit, nonpartisan, member-supported news organization dedicated to promoting innovation in journalism and catalyzing citizen engagement with the news. In 2012, The Bay Citizen merged with the Center for Investigative Reporting. Our newsroom is made up of award-winning journalists who cover a wide variety of news topics that are often underreported. We showcase our work on our website and distribute it to media partners to maximize the reach and impact of our journalism.
Our guiding principles:
Deliver original journalism for the public good
Serve the community through engaging news analyses and information
Use innovative technology to deliver interactive news across media channels
The Center for Investigative Reporting is the longest-running nonprofit investigative news center in the nation. We are a 501(c)(3) organization supported by individual member contributions, major gifts, corporate sponsors and foundation grants.